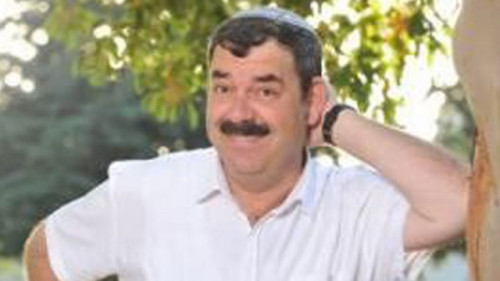 Whenever, wherever terror strikes, it is painful. We hurt for victims in Paris as well as Jerusalem, and the steady stream of attacks reported is a constant reminder of our vulnerability. But Thursday's attack in Gush Etzion hit just a little bit closer to home when a colleague of mine was murdered.
I first met Rabbi Yaakov Don when he was in Toronto on shlichut — a term used in Israel for a sort of community ambassadorship. He loved Israel so much that he felt the need to share that love, so he picked up his entire family and moved to a foreign country for several years to teach other Jews about their amazing homeland. Rabbi Don and I briefly taught at the same high school, but it wasn't until he returned from his shlichut and I moved to Israel myself that I got a real chance to get to know him.
He was a man of education, and that is how our paths crossed again in Israel. We taught at the same post-high school seminary program in Jerusalem for girls from overseas, and we even worked closely together for one year. This program is not unlike the one attended by a second victim of the same attack, 18-year-old American student Ezra Schwartz.

Rabbi Don was a tall man with a strong presence and a powerful sense of humour. He always had a smile on his face. A man of strong moral conviction, he also had a heart of gold. Every time I close my eyes, I can see his smiling face and hear his booming voice. I have been walking around in a daze since I heard the news Thursday.
And I'm not alone. Facebook is flooded with personal stories from his students, neighbours and friends. They mention his humility, his relatability, making him the most effective teacher they have ever had; they talk about his visits to his community's youth movement clubhouse to offer his encouragement, even when his own children were not participating; they tell how he welcomed them to the neighbourhood and made them feel at home.
It is said that every family in Israel is connected to terror somehow — every family has lost a loved one or someone they know. Until Thursday, I considered myself lucky, blessed that nobody I knew personally had been maimed or killed. That has all changed now, and I woke up Friday morning feeling a little more vulnerable.
Yet despite this feeling, I am grateful to have known such an incredible individual. Rabbi Don touched countless lives around the world, and we are all the better for it.