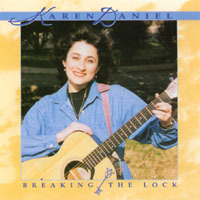 Music is the language of the soul. It provokes some of the most powerful and most visceral of emotions. It is a timeless expression of the deepest, most profound thoughts – without words. It ties us to our ancestors, teaches our traditions, carries our prayers, expresses our hopes and mourns our sadness, all in one.
When the Jewish people finally left Egypt in the great Exodus, they spontaneously broke into song – and they sang as they crossed the Red Sea. Deborah the prophetess sang after she defeated the enemy General, Sisera. David played music for King Saul during the king's depression. The Levites sang in the Holy Temple. These are just a few examples of song in our holy writings. Indeed, song is a great part of the Jewish tradition.
But Jewish music wasn't relegated to the annals of history and the stories of the Bible when the Temple was destroyed and the Levites ceased their song. Song continues to be a living, breathing part of our heritage today. Singing accompanies the prayer service, the Shabbat table, the festival celebrations. It is found in our homes and in our classrooms. And, of course, it is heard in our hearts…
The music of Karen Daniels contains sparks of that tradition – spiced with a Nashville flavor, a bit of folksiness and a whole lot of love. With songs that speak to the entire family – adult and child alike – Karen's music is meant to inspire a connection to Jewish heritage, G-d, spirituality and family tradition, while also serving as a vehicle for education and entertainment.

"Yvarechecha" will bring you back to the words of one of the most well-known and beautiful blessings – that of the Kohanim (High Priests) to the rest of the Jewish people, while "Sing a Song About a Rainbow" is a catchy, inspiring tune about the story of Noah and the Flood – with timeless messages for today. "You Are There" has a unique sound that combines a folksy, country twang with a classic message about connection to G-d, and "Open Your Hand" has all the makings of a folk classic with its moving lyrics and messages about unity. Other tracks focus on central Jewish themes like Shabbat, tikkun olam (fixing the world) and more.
Karen Daniels is a talented performer, a master musician and an extraordinary teacher. Her gentle, warm voice and friendly songs will become family favorites in your home, house of worship, or school. Her original compositions and sincere style are a welcome change on the Jewish music scene. But don't take my word for it. Listen with your ears … and let your soul sing along.