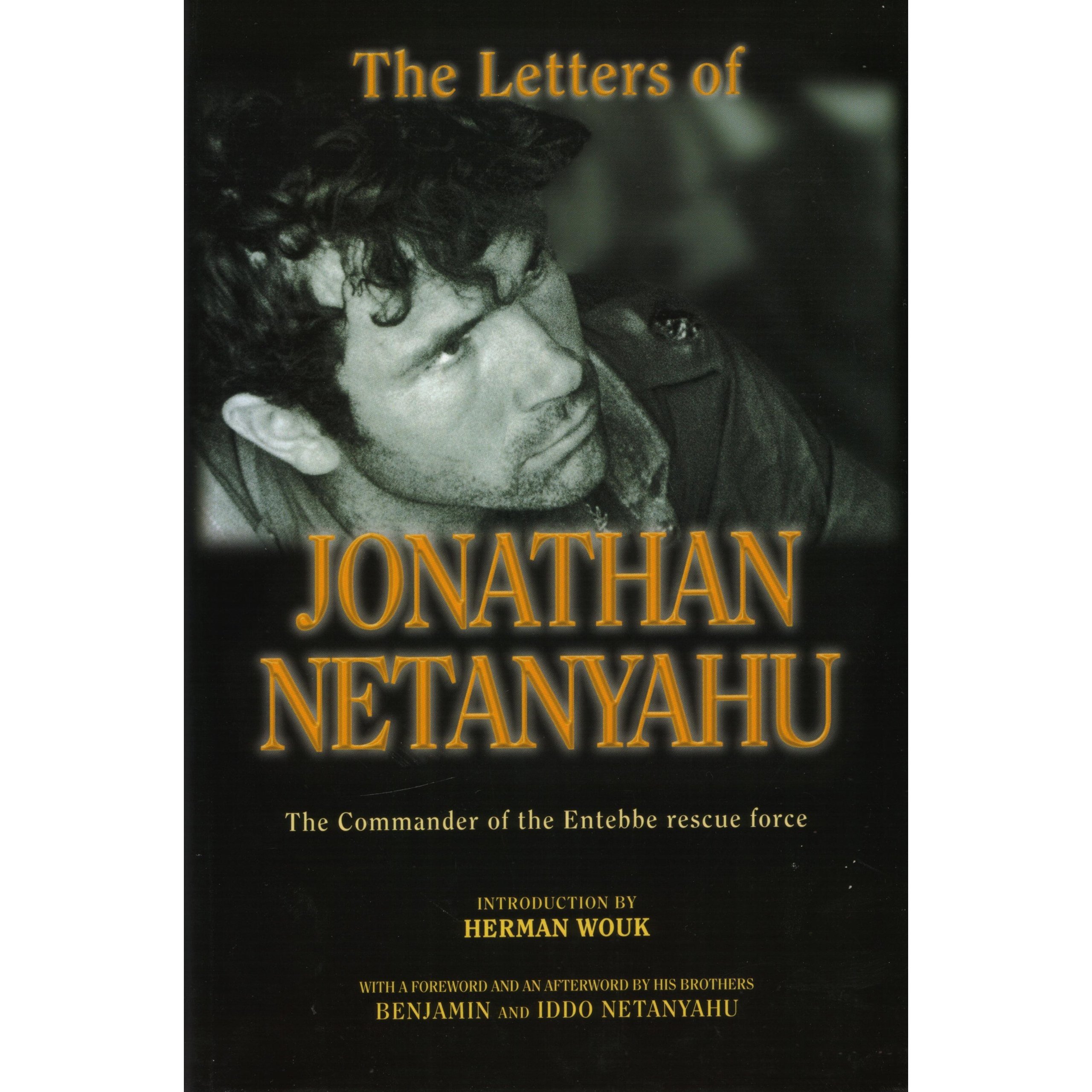 The Letters of Jonathan Netanyahu reads like an Israeli soldier's Zionist version of The Diary of Anne Frank: knowing how the story ends before beginning brings a greater appreciation for the thoughts and emotions of the writer.
Jonathan "Yoni" Netanyahu was the oldest brother to Israeli Prime Minister Benjamin Netanyahu and Iddo Netanyahu. He was also one of the masterminds of the 1976 rescue mission at Entebbe airport, and the only soldier killed during the operation. The Entebbe mission, one of the most incredible and intricate rescue missions of all time, freed 106 hostages held by international terrorists and the Ugandan army.
Yoni was not only a brilliant commander, but an eloquent, passionate writer and a student of physics at Harvard University. The book is a collection of letters he wrote to his family and friends, beginning at the age of seventeen when he was a homesick teenager in America and continuing until just before his murder at Entebbe.
Since the book is a compilation of private letters which, had Yoni lived, perhaps would have remained in boxes at the back of various closets, readers will sense that we are being given a secret insight into what truly goes into the making of a hero of the Jewish nation.
Even as a young man in an American high school, Yoni's desire for greatness and his early maturity shines through. He writes to a friend, "I don't want to reach a certain age, look around me and suddenly discover that I've created nothing." As the letter continues, the reader finds his heart sinking as Yoni writes, "Death…It doesn't frighten me, it arouses my curiosity…I do not fear it because I attribute little value to a life without a purpose. And if I should have to sacrifice my life to attain its goal, I'll do so willingly."

This book provides insights into the making of great Israeli soldiers as well as an early look into the development of Israel's Prime Minister, Benjamin Netanyahu, known to Yoni – and, today, throughout the world – as Bibi. Yoni praises an essay Bibi wrote in tenth grade as "really extraordinary" and notes that Bibi has an "uncommon gift of expressing [himself]."
Yoni takes his readers on a tour of the early development of the State of Israel through his own musings on the land. His love for Israel shines through his beautiful descriptions of the country.
The letters will give readers an understanding of the extreme challenges faced by Israeli soldiers during their training and service. Yoni fought in the Six-Day War and the Yom Kippur War, and dealt with numerous acts of terrorism throughout his career in the army. He expresses his admiration for the Israel Defense Forces in several letters, writing, "There's no army like ours! None! It's an army that only wants peace and doesn't look for war, yet when it has to fight, there's no power that can stop it."
In our age of instant messaging, the reader will be grateful that such modern technology did not exist in Yoni's lifetime. The Letters of Jonathan Netanyahu will take you on a historical journey through the early years of the State of Israel while raising the inevitable, bittersweet question: What would Yoni Netanyahu have been if he'd lived? Though we'll never know the answer, Yoni's letters will survive on, describing a great man who might have been even greater.
To purchase The Letters of Jonathan Netanyahu, click here.